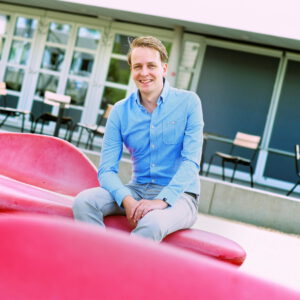 The construction industry delivers physical assets that shape our lives in unique ways – but at a great cost. Systemic faults in how the industry operates result in enormous amounts of virgin resources consumed, construction and demolition waste produced, and greenhouse gases emitted. I envision an alternative, circular future in which material loops are closed and 'urban mining' practices become the norm. This requires fundamental rethinking of existing (demolition) practices – including role definitions, collaboration modes and information exchanges – through studying work and organizations with a sensitivity for context.
As Assistant Professor at the University of Twente, I study, teach and share new urban mining futures: methods to organize circular (de)construction across space and time. These methods are rooted in the fields of design thinking, digitization and, particularly, circularity. They balance theoretical depth with a sensitivity for context. This website offers an impression of my work.
Please contact me if you have related knowledge questions or would like to get acquainted.
Dr.ir. Marc van den Berg